BEDFORD, Texas - Grubbs Nissan teamed with HOPE FOR A RIDE and Greater St. Stephens Missionary Baptist Church in Fort Worth, TX to celebrate Women's Month at their Church.  We presented this month's gift of a 2010 Nissan Altima to a very worthy HOPE FOR A RIDE recipient named Angela Randall. Angela has been a long standing faithful member at GSSMBC and their amazing choir.   This car will have a huge impact on Angela, who is the primary care giver to her 2 young grandchildren.  Angela has been without transportation ever since her previous vehicle became unrepairable.    "It was truly a joy  for Eric and I to worship with the GSTMBC, hear the message and the outstanding praise choir while gifting  this life changing vehicle to Angela," said Jenna Grubbs, CFO/HR Director.

This car will benefit Angela's whole family in such a positive way.  Angela's grandchildren will now be able to start off this upcoming school year with the confidence of knowing they'll have a reliable way to get to class every day.    Our team at Grubbs Nissan has volunteered their time and efforts to prepare the vehicle for gifting through the HOPE FOR A RIDE PROGRAM.

The Altima was given with a clear title.  Along with the vehicle, Grubbs Nissan will provide one year of maintenance from the date of delivery.  The vehicle was delivered on Saturday, July 28, 2018 at 11:00 am in the Grubbs Nissan Showroom with friends and family from Greater St. Stephens Missionary Baptist in attendance at 310 Airport Freeway, Bedford, TX.  Please go to www.grubbsnissan.com for more event information.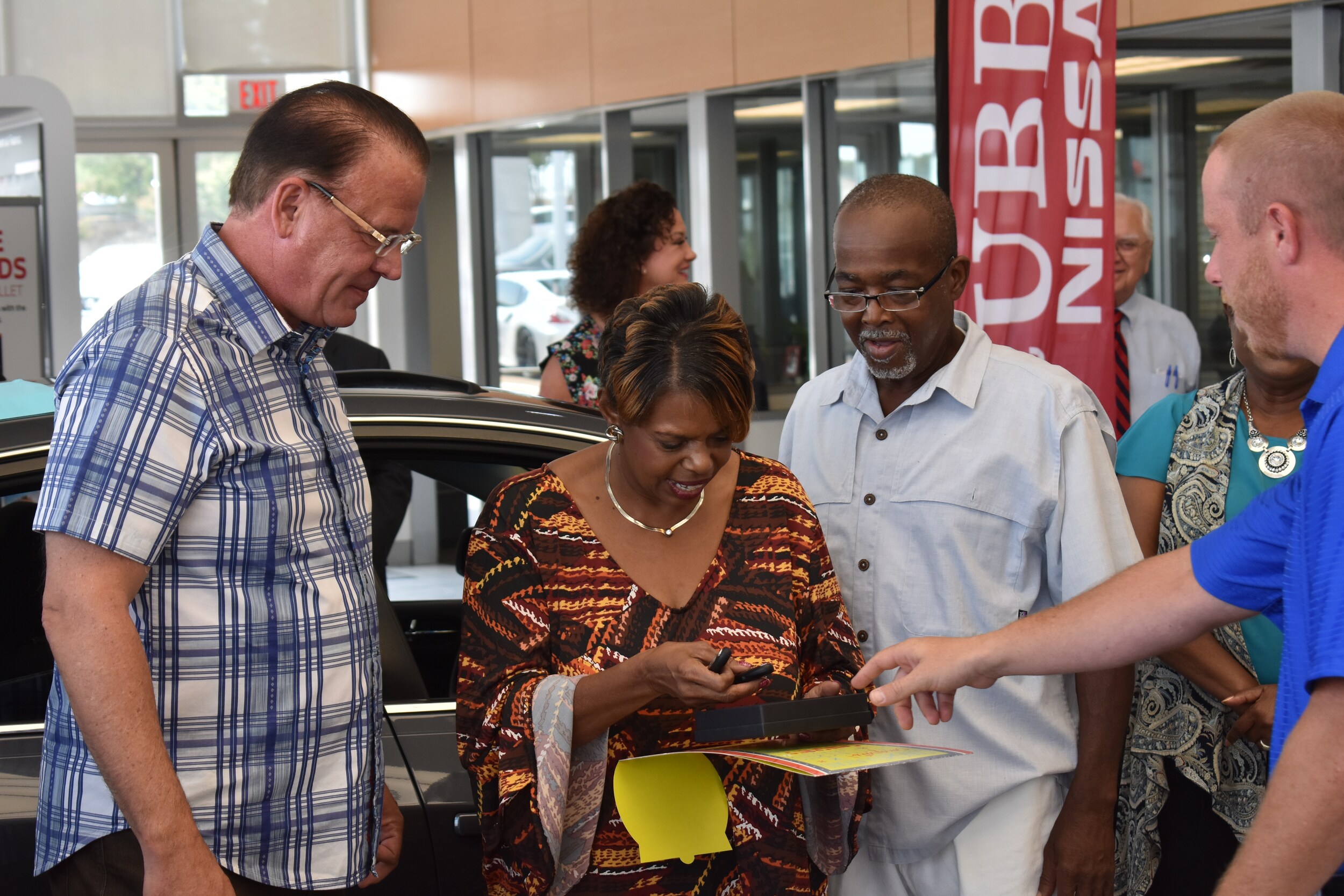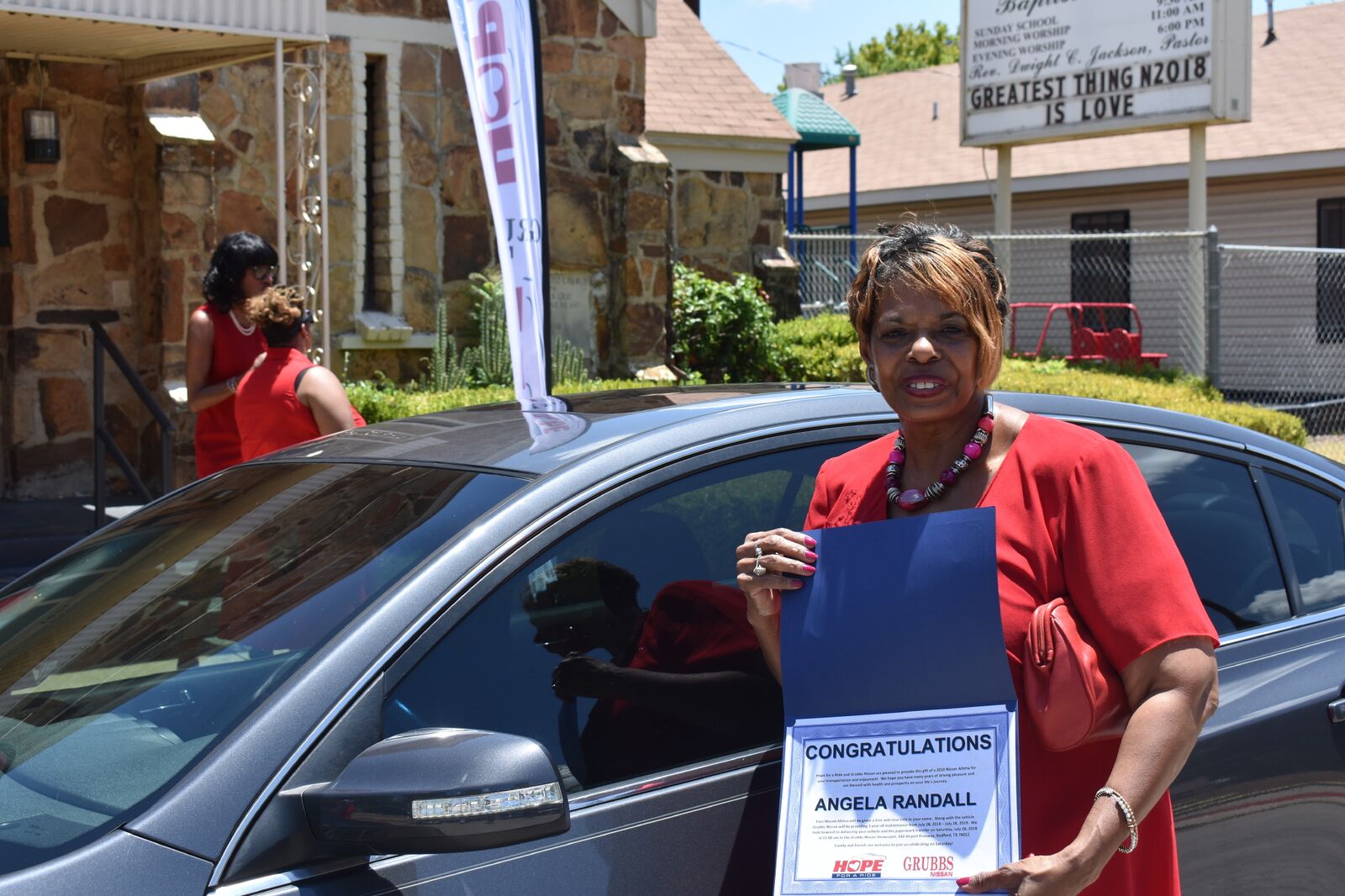 Hours
Monday

9:00AM – 9:00PM

Tuesday

9:00AM – 9:00PM

Wednesday

9:00AM – 9:00PM

Thursday

9:00AM – 9:00PM

Friday

9:00AM – 9:00PM

Saturday

9:00AM – 8:00PM

Sunday

Closed